Check back here often to stay up to date on the progress of our Current Builds and know how you can get involved! We are currently building our 105th and 106th homes. For information on our 106th build, please visit Interfaith Build.
105th Build - The Sosa Family - 1028 E. McKinney St. Denton, TX
Status: COMPLETED!
Completion and Dedication Date: January 27, 2022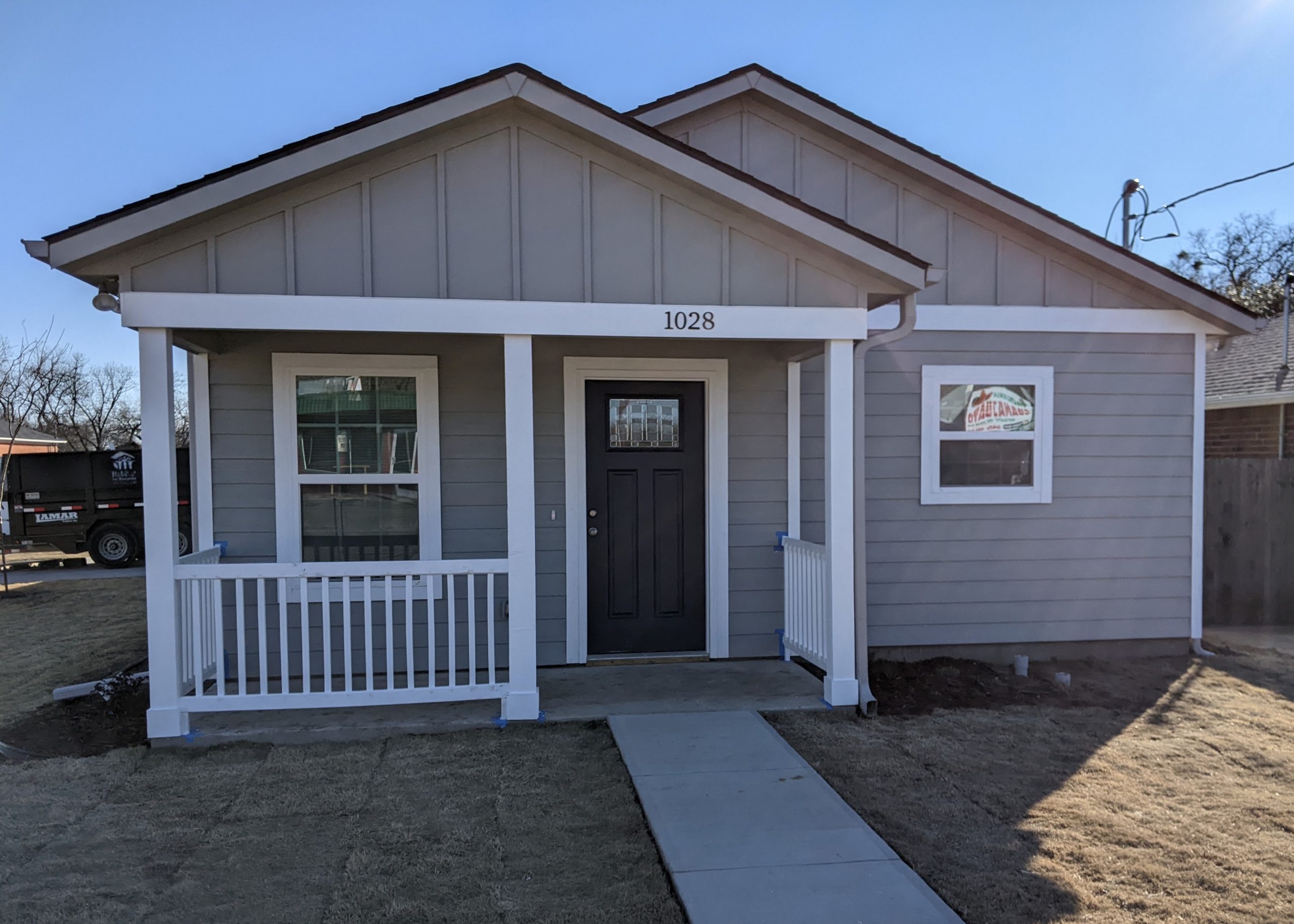 105th Build Dedication Ceremony
Date: Thursday, January 27, 2022
Time: 4:30 PM
Location: 1028 E. McKinney St. Denton, TX 76205
Thank you to all who attended!
Meet our 105th Partner Family!
Watch Dina Sosa's inspiring story:
Volunteer alongside the Sosa Family!
Habitat's homebuyers invest 350-400 hours of their own labor, called "sweat equity," on their home, working alongside volunteers and other Habitat homeowners, in addition to paying an affordable mortgage and receiving financial education. Habitat and this partner family need YOU to help build this home!
Volunteer shifts require sign-ups online or by calling our office at (940) 484-5006.
Interesting in donating, sponsoring, or partnering with Habitat to help build this home? We are always in need of sponsors, donors, and in-kind partners when we build. Please call (940) 484-5006 or email lora@hfhdentoncounty.org if interested.
THANK YOU to the Sponsors and Community Partners of our 105th Build:
Sponsors: City of Denton, State of Texas Bootstrap Loans, Wells Fargo, Granite Construction, Denton Bible Church, BBVA, Texas REALTORS, Greystar, In Loving Memory of Paul Voertman
Community Partners: Adams Exterminating Company, D&S Engineering Labs, Force Home Services, Gillean Brothers Roofing, Humphrey & Associates, IKEA, Jimmy Duty, Signarama, Simpson Strong Tie, Square D, Trinity Turf Nursery Inc., Whirlpool, Whitworth Engineering