Building on Common Ground
In 2013, a diverse group of faithful congregations formed a life-changing partnership with the intent of improving the living conditions of a neighbor in need of decent housing. As part of the journey, they discovered what they had in common, appreciated their differences, and formed new friendships – and as a unified team they raised funds and built a home.
The home in Lewisville was completed less than a year later to the joy of not only the homeowner, but also to the newly formed group of friends. But the story doesn't end there. Today, the group participates in joint youth and adult programming, shared meals, lots of laughter, and a greater understanding of each other. More than any lecture or online course could ever provide, the real-world experience of coming together for the benefit of improving the living conditions for our neighbors has kept this group of friends together.
Currently, the group embarks on its second build. This time incorporating additional congregational and community support, the Interfaith Coalition will seek to raise additional funds to provide housing for deserving families in Denton County.
Please consider volunteering, donating, or simply supporting the group effort that builds more than decent housing in Denton County. Promoting unity – one brick at a time.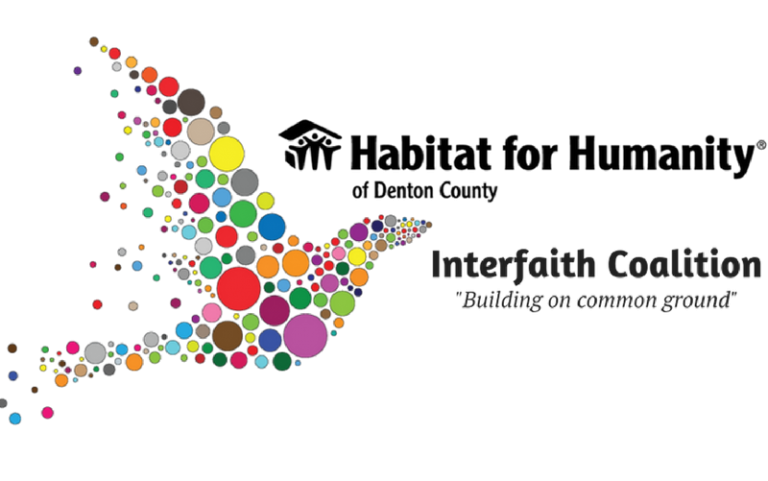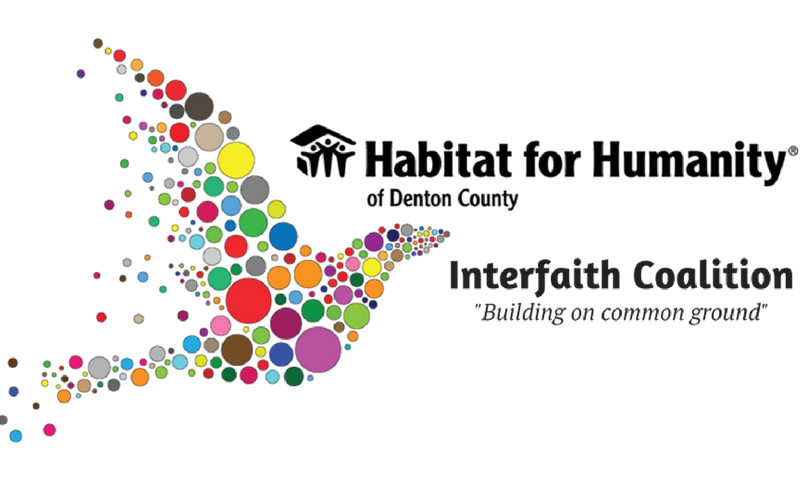 Interfaith Build Update
May 19, 2018
Watch this video to learn about the Interfaith Coalition's work on the Tarmo Family build, Habitat's 98th home in Denton County.