Habitat for Humanity of Denton County has a special interest in serving the veterans in Denton County. We offer several programs to help those who have served our country.
ReHabitat
This is a critical home repair program for veterans in Denton County. Our goal is to build stability, strength, self-reliance, and improved health through home repair and modification. Services of this program include: Roof replacement, mold removal, plumbing, eliminate barriers, improve safety, and much more.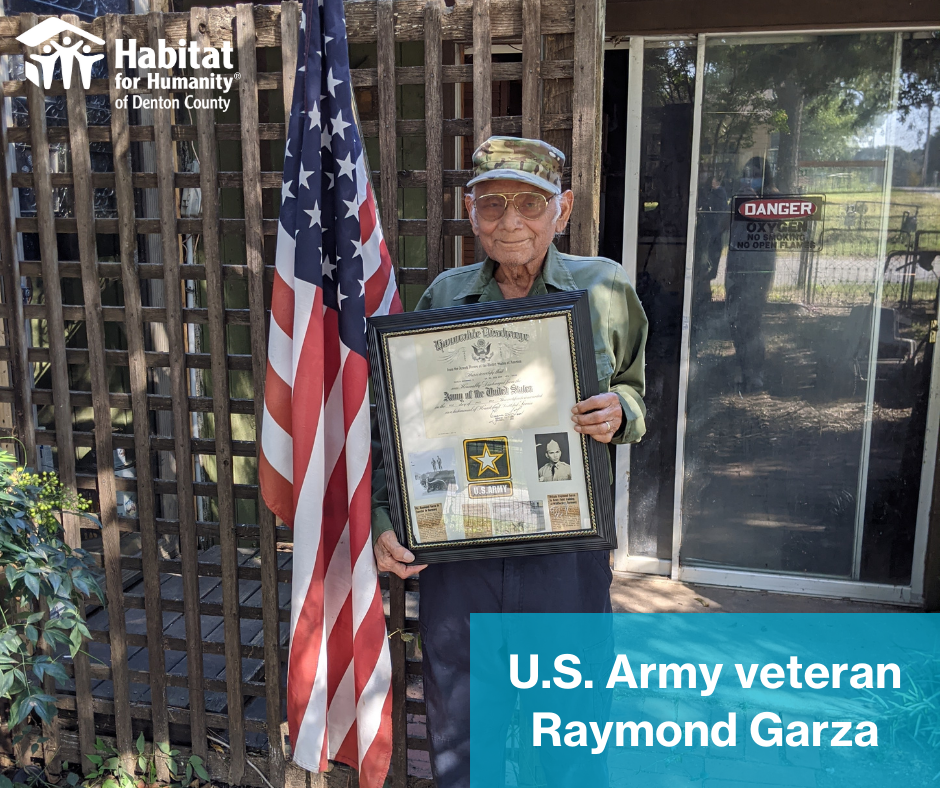 A Brush with Kindness serves low-income homeowners impacted by age, disability, and/or family circumstances who struggle to maintain the exterior of their homes. Groups of volunteers work alongside the homeowner to revitalize a home's exterior. Services of this program include: Yard clean-up, exterior painting, wheelchair ramps, landscaping, and more.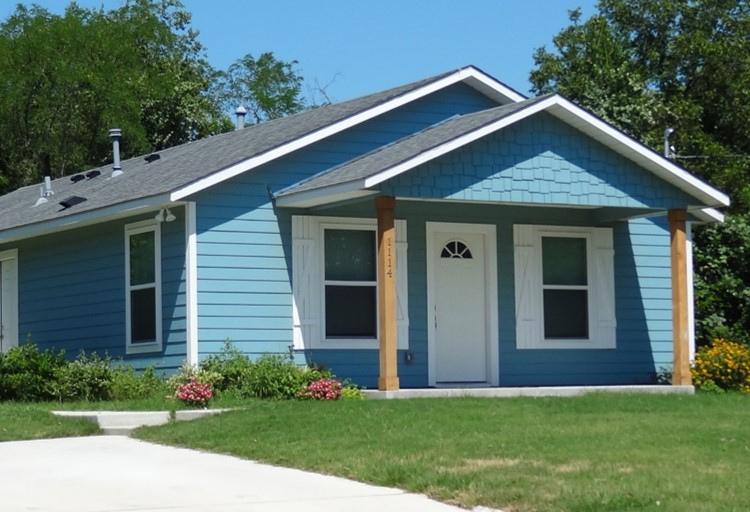 Are you a veteran in need of decent housing who has never owned a home? Are you willing to partner with Habitat? Have you lived in Denton County for at least one year? If you said yes, consider beginning your journey to homeownership with Habitat for Humanity of Denton County. This program offers an affordable mortgage and brand new, well-constructed, and energy-efficient homes built to suit the family's size.
Veterans and their families have partnered with Habitat for Humanity's Veterans Build to improve their housing, nationally, since 2013. The program also provides volunteer opportunities to U.S. veterans, military service members, and their families. Learn more about Habitat for Humanity's Veterans Build here.
Further Resources for Veterans
Check out Bankrate's guide to helping veterans with disabilities maintain their independence. This guide provides information about the financial resources available to veterans with disabilities who are interested in making their home and car more accessible through modifications.