Date: Saturday, October 9, 2021
Time: 8:00 AM - 2:00 PM
Location: 1028 E. McKinney St. Denton, TX 76205
Please sign up to volunteer on this day to build and raise the walls of the Sosa Family's new home.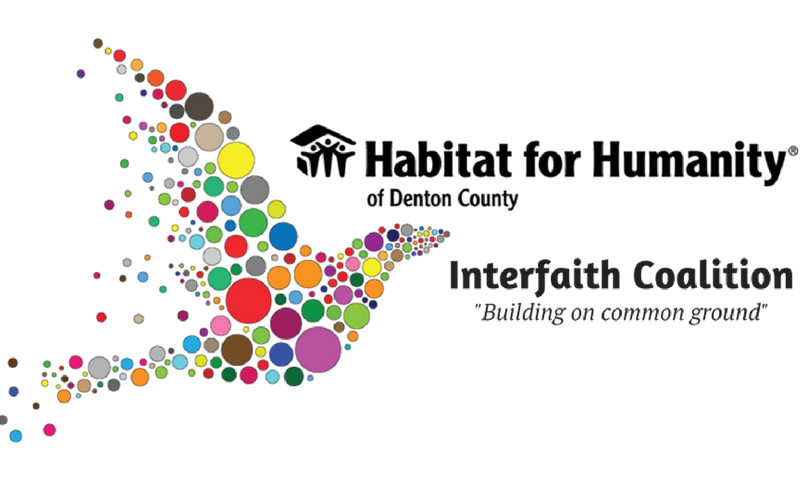 Date: Wednesday, October 20
Time: 7:00 PM
Location: Trietsch Memorial United Methodist Church (6101 Morriss Rd. Flower Mound, TX 75028)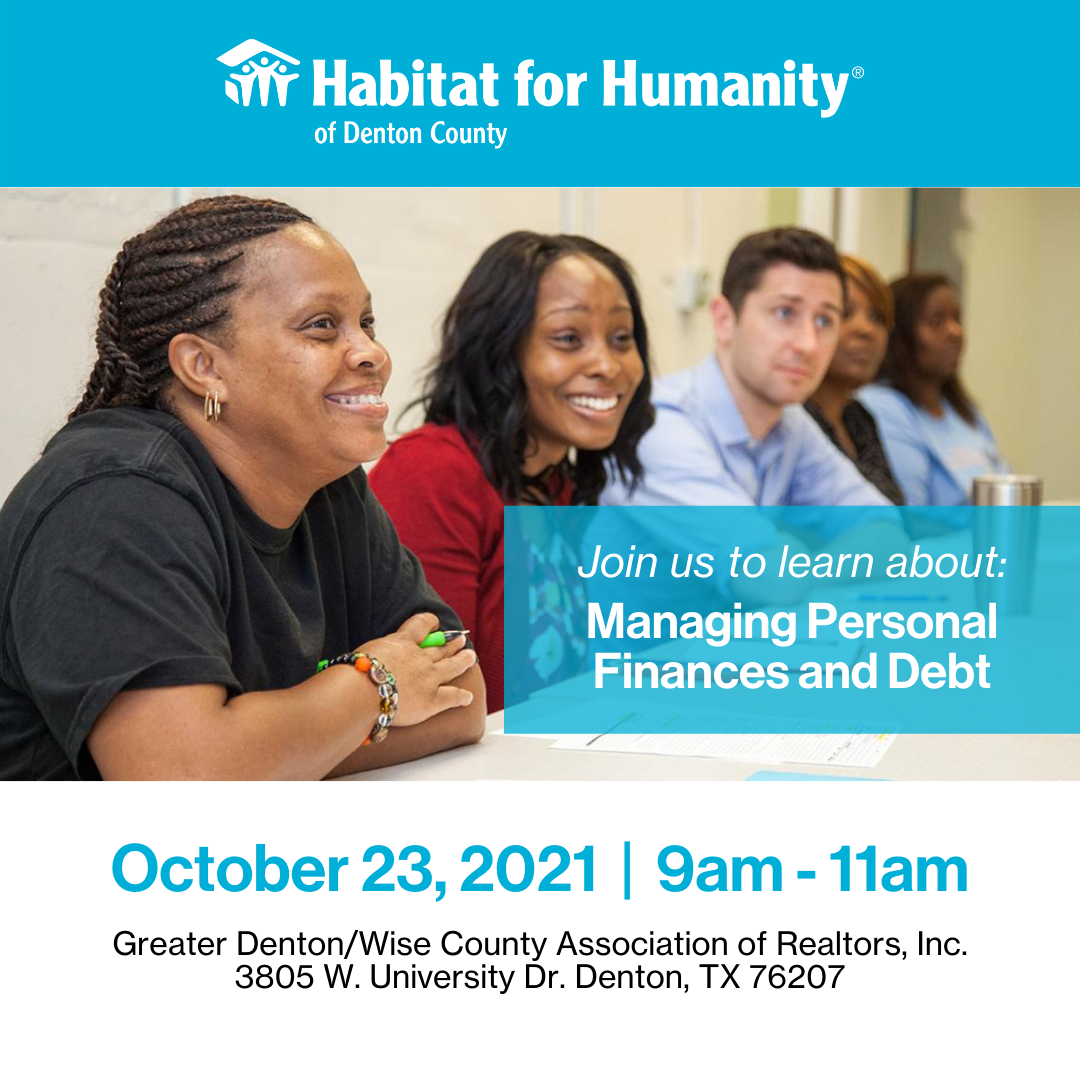 Date: New Date! Saturday, October 23
Time: 9:00 AM - 11:00 AM
Location: Greater Denton/Wise County Association of Realtors - 3805 W. University Dr. Denton, TX 76207

All members of the community interested in preparing their finances for homeownership are welcome. Please spread the word! Special thanks to GDWCAR for offering their space and providing enough room to host classes in Spanish and English at the same time.
Date: Saturday, October 30
Time: 9:00 AM - 6:00 PM
Location: Habitat for Humanity of Denton County ReStore (1805 Cornell Lane, Denton, TX 76201)
Shop special sales all day long, and if you come to the ReStore in costume you'll get a 5% discount! All pets are welcome and prizes will be awarded for the best pet costume. There will be a Halloween photo booth where you can capture the memories with your furry friends.